Waan je een hertog of hertogin
Waan je voor even een hertog of hertogin
De kers op de taart is wel ons 'Fürstenbahnhof'. Dit huisje is speciaal voor de hertog, die in Ballenstedt een slot had, gebouwd om op de trein te wachten.
Het 'Fürstenbahnhof' heeft een prachtig plafond en ademt de sfeer van weleer uit. Aan het einde van 2021 is het huisje volledige gerenoveerd, waarbij wij een slaapkamer en badkamer op de verdiepingsvloer maken. Overnacht in stijl en waan je voor even een hertog of hertogin.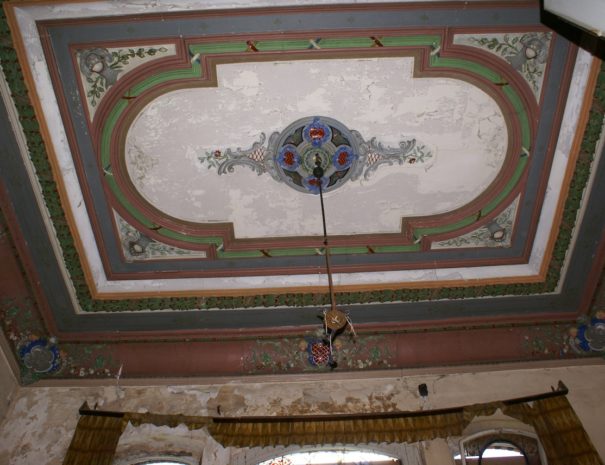 Wij zorgen ervoor dat je op de begane grond heerlijk kunt ontspannen. Open de deuren, hoor de vogeltjes fluiten en kijk uit op het fietspad.
Wil je een privé-etentje of een klein feestje organiseren? Geen probleem, wij toveren de begane grond om tot een eigen eetzaal, feestruimte of vergaderruimte, voor maximaal 10 personen.