We hebben goedkeuring voor de LEADER-subsidie en mogen beginnen met de renovatie van het Fürstenbahnhof. We laten daar geen gras over groeien en zijn meteen gestart. Inmiddels staat het Fürstenbahnhof in de steigers en is een deel van de dakpannen al verwijderd.
Voor de subsidie moeten wij voor 31 oktober 2021 klaar zijn en dat wordt nog een flinke kluif. Het Fürstenbahnhof is namelijk in een erg slechte staat.
Allereerst wordt het dak verwijderd. Daarna kunnen de timmermannen de houten constructie controleren. Het nodig hout zal vervangen moeten worden en in ieder geval moet de verdiepingsvloer verstevigd worden. Op de verdieping willen wij namelijk een slaapkamer en een badkamer maken, zodat in het Fürstenbahnhof ook overnacht kan worden.
Het supermooie plafond wordt vakkundig gerestaureerd en krijgt weer de originele kleuren van weleer. Dat was niet zo bont zoals het nu is, maar gedekt met bronskleuren.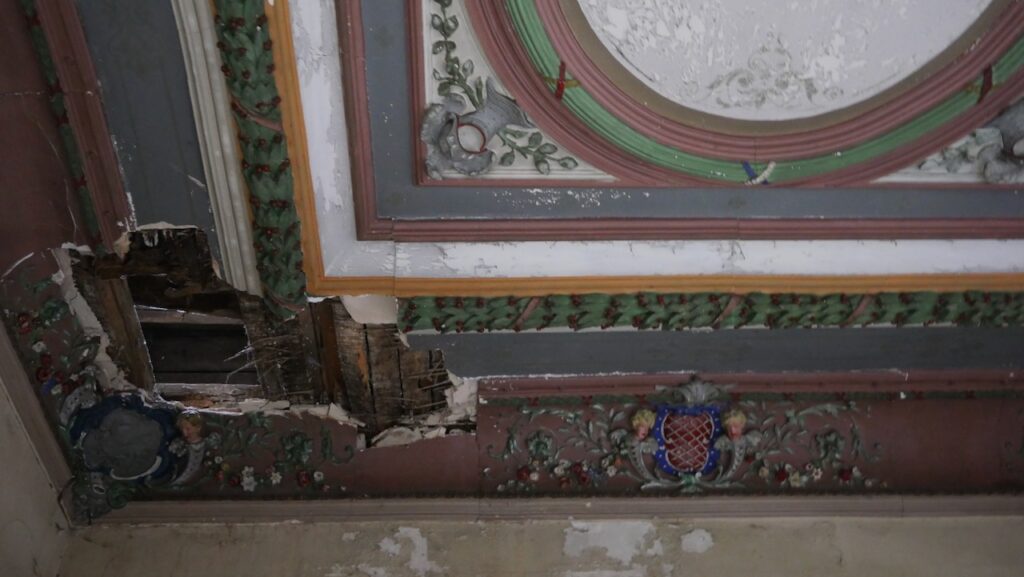 Ook zal de huiszwam het Fürstenbahnhof moeten verlaten. Ze hebben zich de afgelopen jaren tegoed gedaan aan de houten kozijnen, maar nu is er geen plaats meer voor een zwam.
De nieuwe kozijnen, ramen en deuren zijn al binnen en kunnen geplaatst worden zodra de ruwbouw weer op en top is. Het Fürstenbahnhof krijgt weer mooie openslaande deuren. Het glas in lood wordt ook gerestaureerd.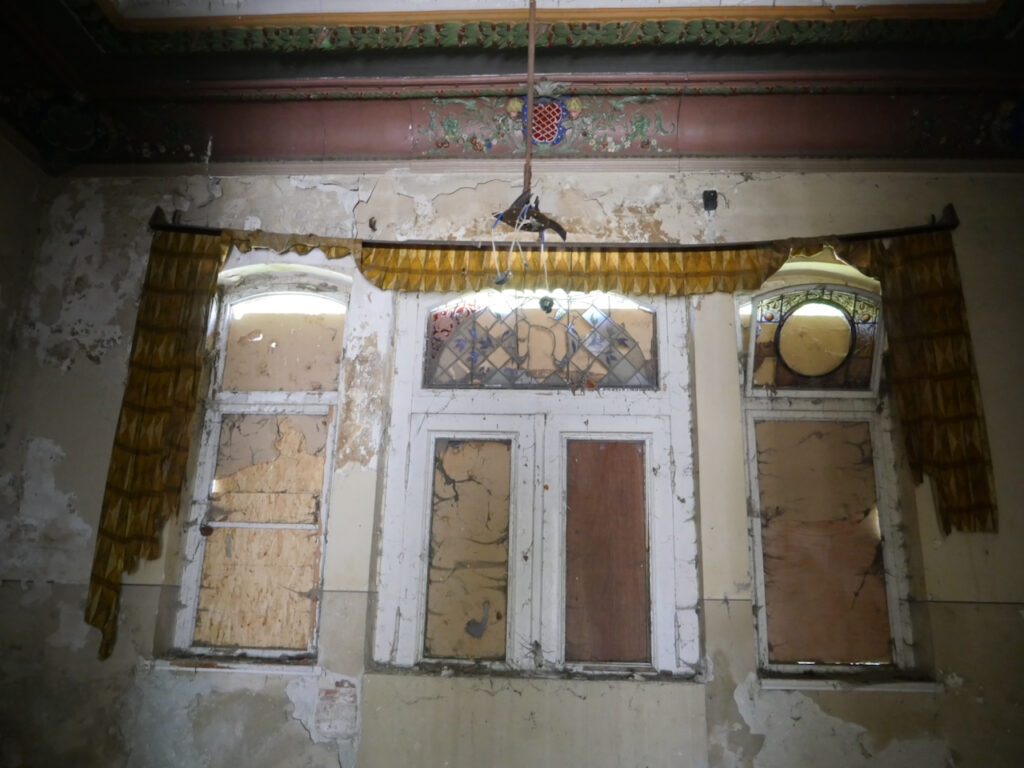 Wij kunnen niet wachten tot het klaar is, maar dat zal ergens in augustus of september zijn.
Het Fürstenbahnhof wordt een overnachtingsplek op 'stand', waar men zich voor even een hertog of hertogin waant. Ook wordt het een mooie plek voor privé-etentjes en vergaderingen of trainingen voor maximaal 10 personen.