Verblijven
De sfeer van vervlogen tijden, met de gemakken van vandaag
Comfortabel verblijven in een sfeervol oud station. Vier ruime appartementen hebben elk een eigen sfeer van een historische treinreis: de Oriënt-Express, der Balkan, de Trans Siberië Express en de Western Pacific. Waan je in vervlogen tijden, maar dan met het comfort van vandaag.
Boek nu Oriënt-Express of der Balkan, beschikbaar vanaf 1 april 2022. Trans Siberië Express en Western Pacific zijn in de loop van 2022 beschikbaar.
Kleine letters: ons stationsgebouw is een niet-roken en huisdiervrije accommodatie.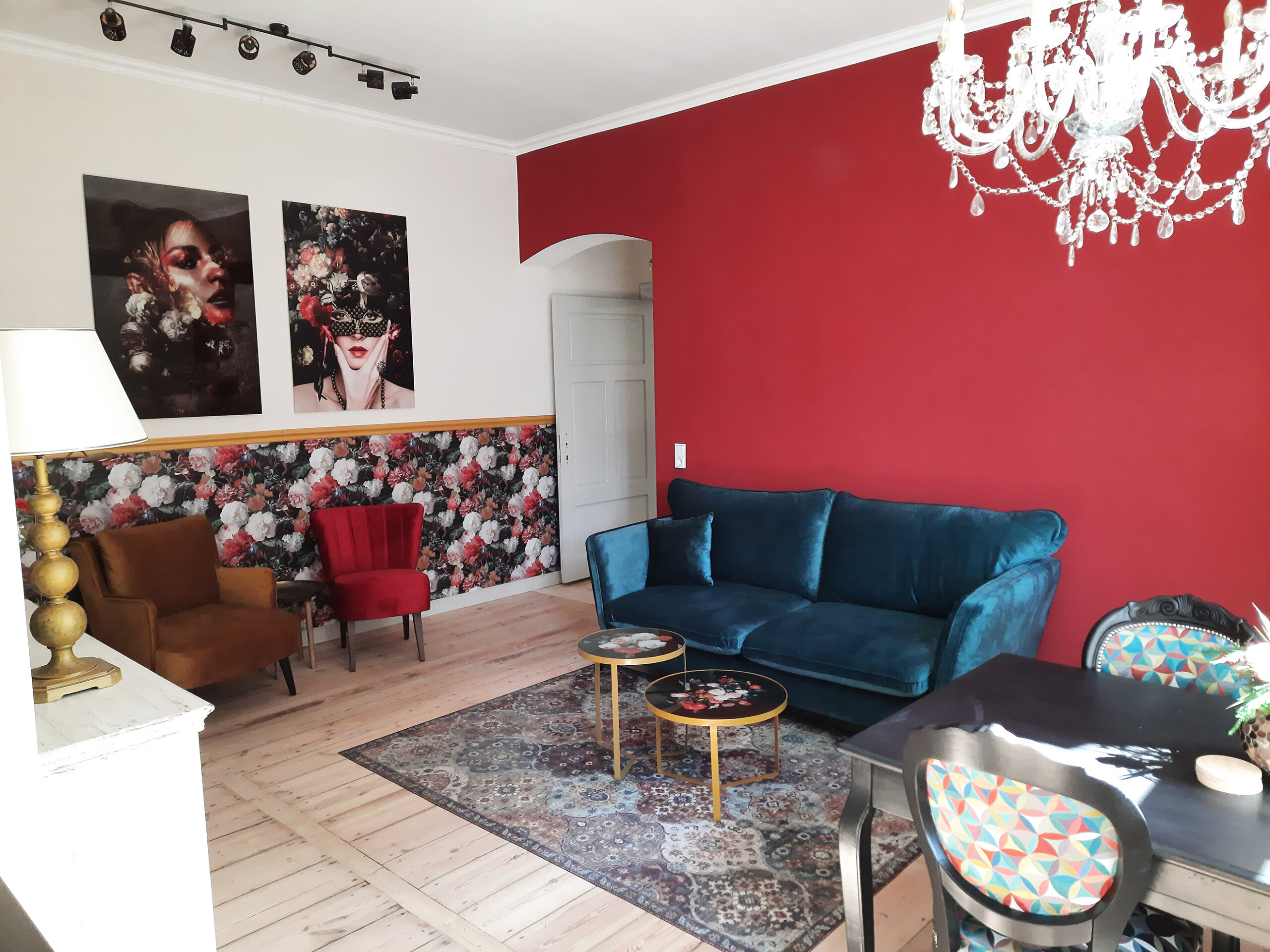 Oriënt-Express
De Oriënt-Express was een beroemde luxetrein in art-decostijl die in de vorige eeuw reed van Parijs naar Istanbul. Proef de sfeer van weelde van jaren '20 en geniet van de 'over de top' inrichting van dit comfortabele appartement.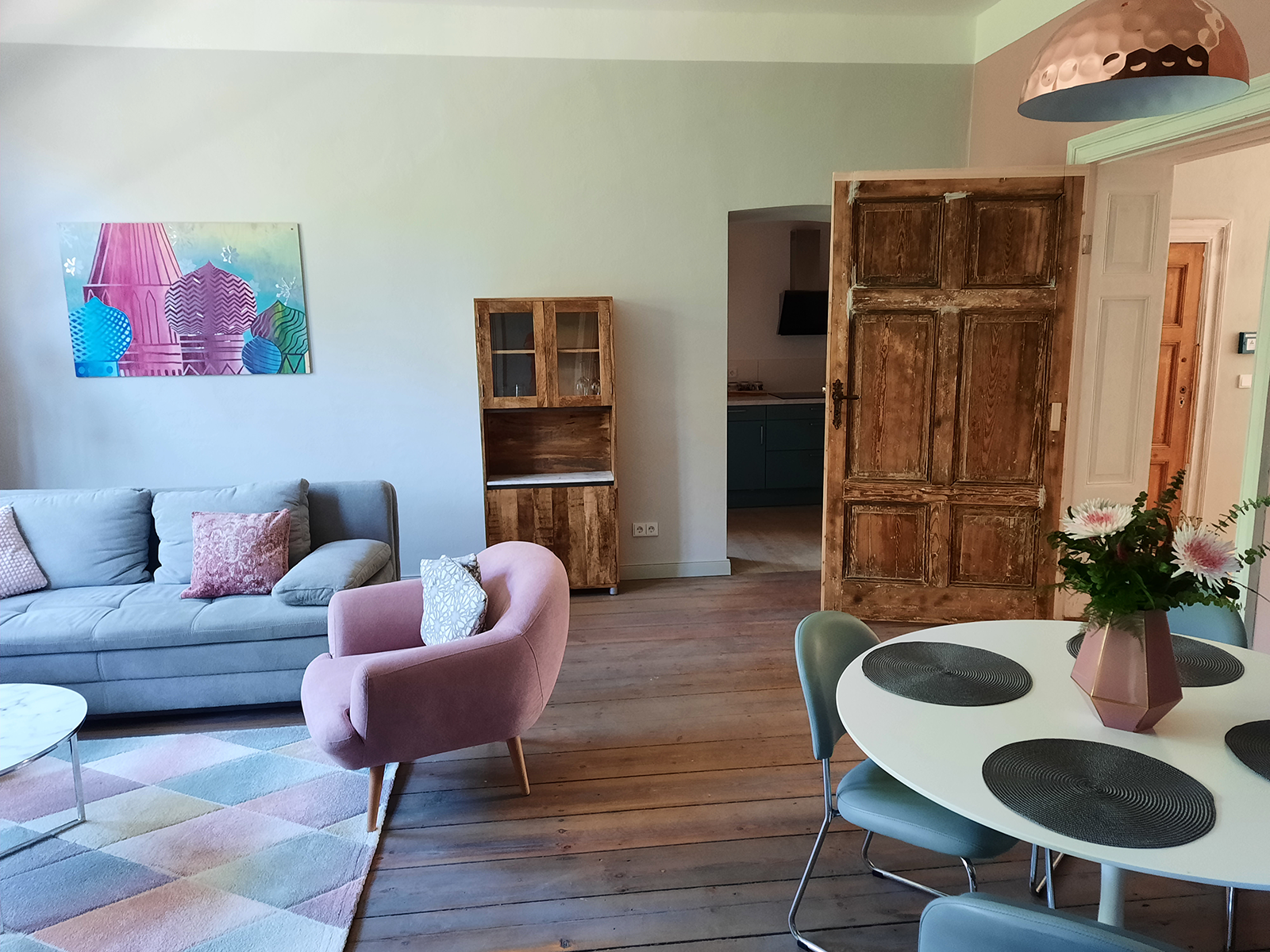 Trans Siberië Express
De beroemde treinreis van Moskou naar Peking liep door de Russische steppen. Denk bij dit luxe appartement aan de reis langs blauwe luchten, uitgestrekte vaalgele velden en een tikkeltje van de sfeer van het verre Oosten.
Western Pacific
De lange reis met deze trein ging vooral door zuidelijk deel van Noord-Amerika, van Los Angeles naar New Orleans. Denk bij dit sfeervolle appartement aan de Amerikaanse country met een vleugje California Dreaming.
Dit appartement is naar verwachting vanaf 1 mei 2022 te huur.
Der Balkan
Het spoor dat langs Ballenstedt liep werd 'Der Balkan' genoemd. Waan je in dit fijne appartement even in de vorige eeuw, in een stoomtrein tuffend door het groene, glooiende landschap van de Harz, in romantische DDR-stijl.
Dit appartement is naar verwachting vanaf 1 mei 2022 te huur.
Fürstenbahnhof
De kers op de taart is wel ons 'Fürstenbahnhof'. Dit huisje is speciaal voor de hertog, die in Ballenstedt een slot had, gebouwd om op de trein te wachten. Het 'Fürstenbahnhof' heeft een prachtig plafond en ademt de sfeer van weleer uit. In het voorjaar 2022 het huisje volledige gerenoveerd, waarbij wij een slaapkamer en badkamer op de verdiepingsvloer maken. Wij zorgen ervoor dat je op de begane grond heerlijk kunt ontspannen. Open de deuren, hoor de vogeltjes fluiten en kijk uit op het fietspad. Overnacht in stijl en waan je voor even een hertog of hertogin.
Deze luxe suite is naar verwachting vanaf 1 mei 2022 te huur.